Tour of Cambodia 2011
Phnom Penh is the capital city of Cambodia. I visited Cambodia in 2011. The city has a population of 2 million people within the city and surrounding country side. The population of Cambodia totals over 14 million. Phnom Penh is the political, economical, and cultural center of Cambodia.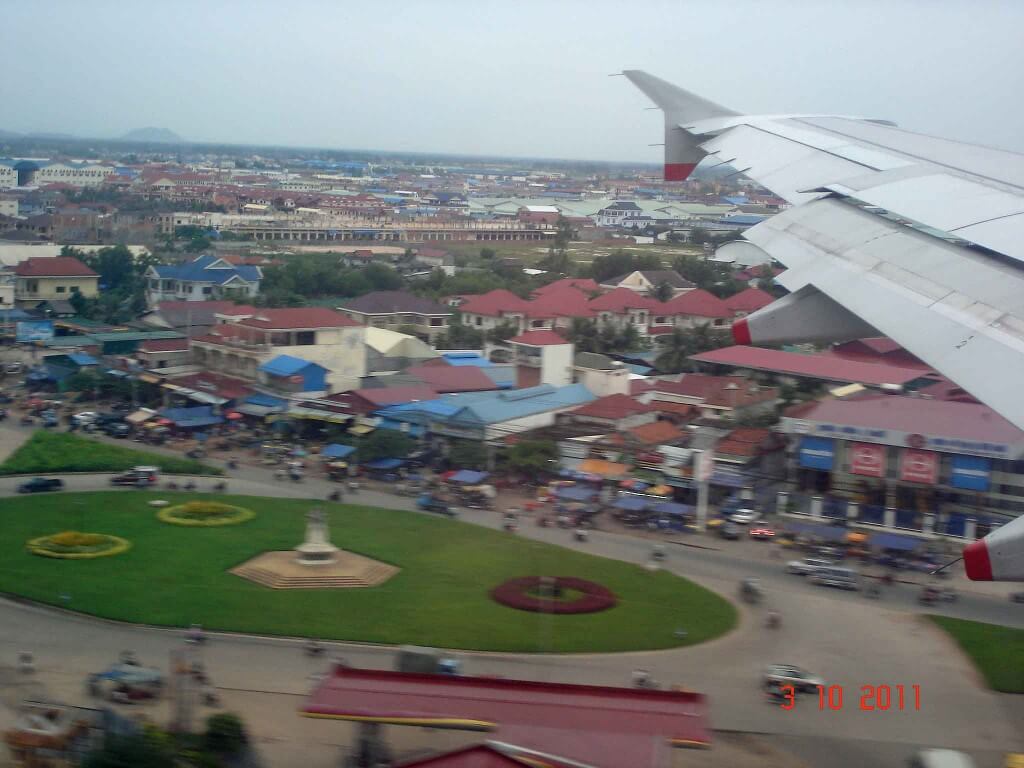 From Australia  our tour of  Cambodia 2011 commenced in Phnom Penh. We arrived on October 3rd 2011 late in the afternoon. It was cloudy with a shower as our plane landed at the airport. This is no surprise as it is still the monsoon season. The  forecast is for showers every afternoon, so we came prepared. The weather was very warm and humid, even at that hour of the day.
The city sights of Phnom Penh portray the extremes, with poverty and affluence side by side. Golden spires of the Royal Palace and Buddhist temples catch the eye. Traffic whizzing by, a chaotic mix of motorcycles, tuk tuks and modern cars. New buildings and high rise contrast with colorful street markets.
Soaring spires of ancient Stupas highlight the skyline.  Cambodia 2011 shows an expanding and exciting city. The city sights of Phnom Penh are captivating with the old world charm of the French colonial days, new modern high rise architecture, blending with the cultural exoticism of Cambodia and its people.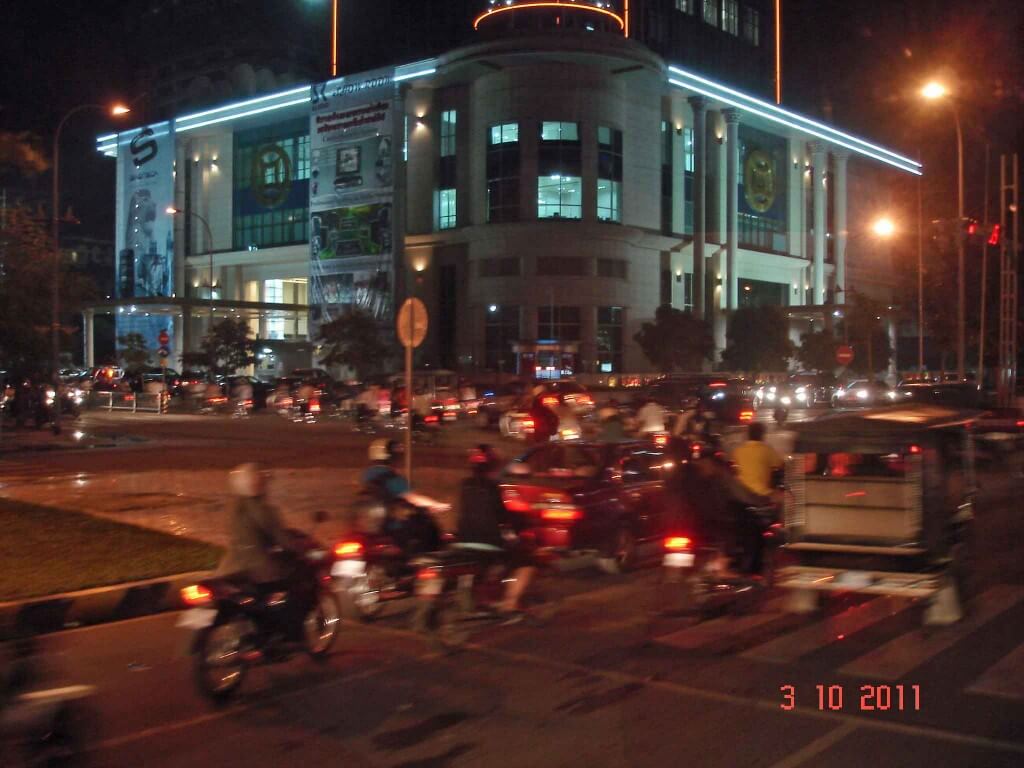 At the airport we were met by our  local guide, Viseth. He would be with us for the fourteen day in Cambodia on our small group tour with Wendy Wu Tours. This would prove to be one of the most enjoyable tours I have ever been on.  Our guide Viseth,  introduced us to Loeung who would be our coach driver for the next two weeks. We were driven by coach, a very large comfortable air conditioned coach, to our hotel. Our hotel was very comfortable with all modern amenities (ensuite,TV, tea, coffee etc. internet, wi fi). Before coming away I bought a Touch Pad, so took it with me hoping wi  fi would be available. Yes! everywhere we stayed I was able to hook in to free wi fi, send emails home and keep up my blog,  it was great!
No sightseeing today, but an hour or so to spare and freshen up for dining out, and the opportunity to meet our fellow travelers on this tour.  Our guide took us to a restaurant called the Buddha Tree. We had our first taste of Cambodian food at this restaurant providing an all vegetarian menu. Some very different tastes for the palate that many of us hadn't experienced before. We look forward to more!!
Local Customs and Dress Code Cambodia 2011

In Cambodia as in most Asian countries it is expected that you dress conservatively in accordance with local customs. Custom dictates that women wear tops which cover shoulders, skirts or slacks that reach below the knee.  For men full length cotton trousers are preferable, while shorts that cover the knees are acceptable.
It is always important not to give offense by the manner of your dress or actions, in countries you are traveling through which have different customs and culture.
You may also have to remove your shoes when entering special pavilions or temples, such as the Throne Hall and Silver Pavilion within the Royal Palace Complex in Phnom Penh.
No photos are allowed inside the Throne hall or the Silver Pavilion.
---
Related Posts: