Kanazawa Shrine and purification fountain  
Our first stop is the Kanazawa Shinto Shrine in vivid vermilion with a beautiful entrance door in  contrasting shades of blue, different from most shrines we visited recently. The symbol on the door  is  the Tokugawa Crest. The design work on the door reminds me of  inlay work  at the Toshugu Shrine. There is a large stone lantern standing on either side of the entrance  to the shrine.
The Kanazawa Shrine built  by the 12th lord Narinaga in 1824, for the purpose of protecting Takezawa Palace. Takezawa Palace built as a retirement residence for lord Narinaga, completed in 1822. After the untimely death of lord Narinaga in 1824, the palace had little use.   During its demolition in 1851, Kenrokuen Gardens began to take shape.
 Traditional ritual at the Shrine
Always behave calmly and respectfully when visiting a shrine. Near the entrance to the Kanazawa Shrine is the purification fountain. If you wish to enter the shrine you take one of the ladles provided, fill it with fresh water and rinse both hands.  Then place some water into your cupped hand, rinse your mouth and spit the water beside the fountain. This is a traditional ritual before entering a shrine.
Ema Boards at the Shrine
The Ema boards are left by Shinto worshipers at the shrine with their prayers or wishes written on them. The Ema boards are left  hanging at the shrine where the Kami (spirits or gods) receive them. Most people wish for good health, success in business, love, wealth, students for passing exams. Worshipers all leave their messages on an Ema boards in the hope that their wishes may come true.
Sacred Well and ancient stone Lantern
Near the shrine stands a small roofed area which protect a revered site where the first alluvial gold was found in the region. Known as 'marsh of gold' it translates to 'Kanazawa' in Japanese. Look for the ancient Kanji sign under the interior of the roof, it tells the story of the 'marsh of gold'.
An ancient stone lantern enhanced with moss and sunlight stands nearby and lends to the landscape at the Kanazawa Shrine.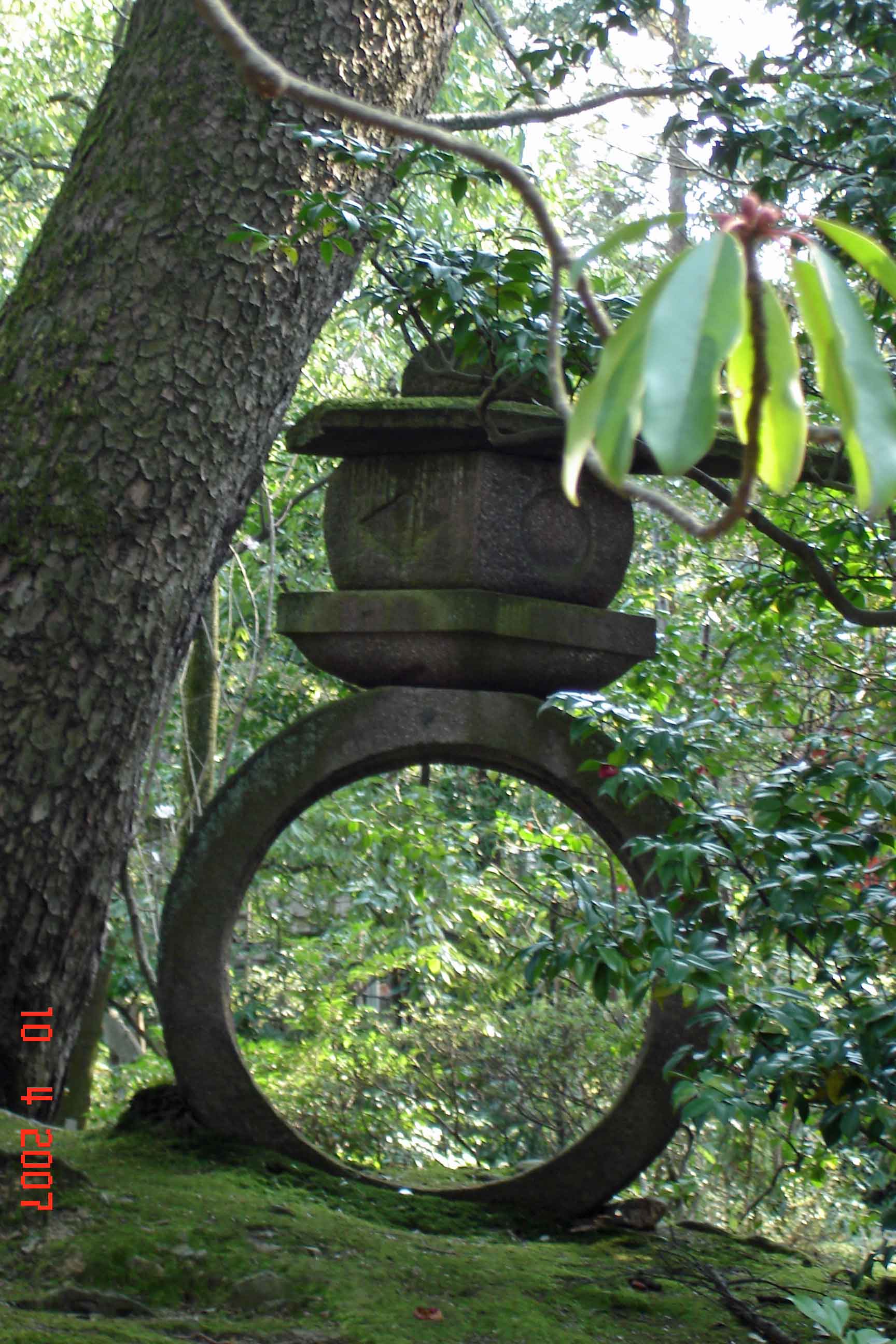 After the Kanazawa Shrine, through the gate into the beautiful Kenroku-en Gardens.
---
Related Posts: