Only in India, incredible India
Delhi city
Our journey through India was an incredible experience. India is such a vast and diverse country. We spent 28 days on a small group tour with Wendy Wu touring India. India is truly an incredible country. Our small group tour commenced in Delhi. The first impression of Delhi, very dry and very dusty, especially around the motel site in the outer areas of Delhi city.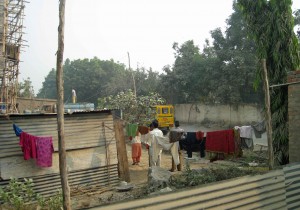 Outside the hotel on the street, the trees were laden with dust and sand. There were building works going on next door, and obviously no rain for a long time. The hotel was like an oasis in the desert.
Barefoot young children played in the dirt and sand on the building site next to our motel. As we came and went they would peak shyly from behind the fence. When we smiled and spoke to them, their dark brown eyes lit up and a flash of white teeth illuminated their dear little faces with a beautiful smile.
The first sunrise we experienced in Delhi City could have been magnificent, however it struggled to pierce the thick layer of dust and smog that envelopes the city.
Poverty abounds in India, there is no escaping it. Families with young children live on the streets, sleep on the footpaths. It is a heart-rending sight in areas of the city in the early morning light, such a harsh contrast to the magnificent architecture and monuments set in immaculate grounds, built with marbles and inlays that greet the tourist at the tourist sites.
Clothing is still very traditional in India.  Indian women are everywhere in their brightly colored sari's. Even out in the middle of the desert collecting thorn-bush for their camels, the Indian women light up the landscape in their  colorful garments.
Dasashvameha Ghat the most centrally located, is Varanasi's holiest spot. In the early hours before sunrise the people of Varanasi gradually appear from the labyrinthine of dusty lanes behind the ghats to perform ritual bathing, wash clothes, or offer incense or flowers to the river.  Tourists sit in small boats in front of the ghats waiting for the sunrise over the Ganges.
Incredible India a land of  incredible beauty. It was a sobering experience in so many ways, but one touched with awe at the character of its people, the amazing history and architecture of its country. India is incredible, a never to be forgotten experience.
---
Related Posts: