Shanghai Urban Planning Exhibition Center
The Shanghai Urban Planning Exhibition Center is certainly worth a visit.  The Lobby display "Shanghai's Morning", is a display of landmark buildings from various times representing the historical and cultural  progress in the urban development of Shanghai over the last 100 years.  The beautiful wall mural also reflects this progress. Prominent in both displays is the Jin Mao Skywalk Tower and the Oriental Pearl TV Tower, the two tallest buildings in Shanghai at that time.
The Master Plan
We visited the third floor – the First Hall of the Master Plan centered on the core district  of Shanghai proper, the integrated technology of sound, light and electricity makes it a brilliant display to gaze upon. Viewing galleries surround the display allowing visitors to survey the Master Plan from vantage points.
The Master Plan reflects the urban landscape of Shanghai, including all building expected to be built within the inner ring route up until 2020. A spectacular scale model of the city, so detailed; at the time of our visit  the biggest scale model of urban planning in the world.
Below: Scale model of Shanghai,including buildings expected to be built by 2020 at the Shanghai Urban Planning Exhibition Center. Photo courtesy of Daniel Case.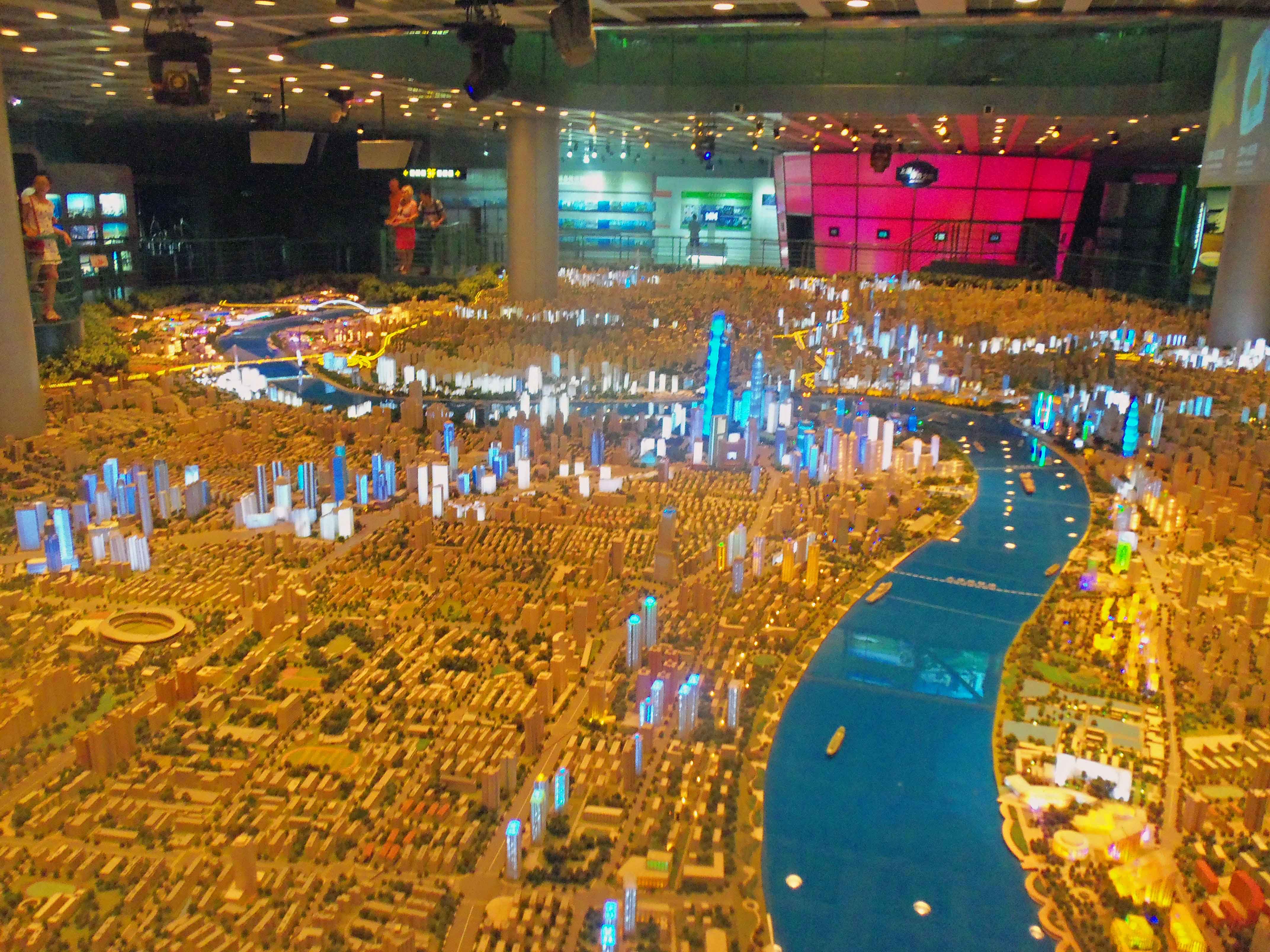 Exhibitions and Virtual Reality
On the same floor near the Master Plan display is a special  video theater or "Circarama" that takes you  on a 360 degree virtual reality tour of the city viewing landmarks and  future projections of Shanghai city.
Unfortunately this was all we had time to see, but I imagine one could spend at least half a day here. A Mezzanine Floor – has various multimedia demonstrations,touch screens,movies,interactive games, all about the historical and cultural changes of Shanghai over the last century.
The Fourth Floor – Second Hall of the Master Plan  covers all the special planning for the future development of Shanghai  such as, deep water port,development of the Huangpu river, and urban transport system to name a few. A  Fifth Floor  has a number of special Exhibitions, including the Loop Exhibition Hall, and panoramic views of the People's Square.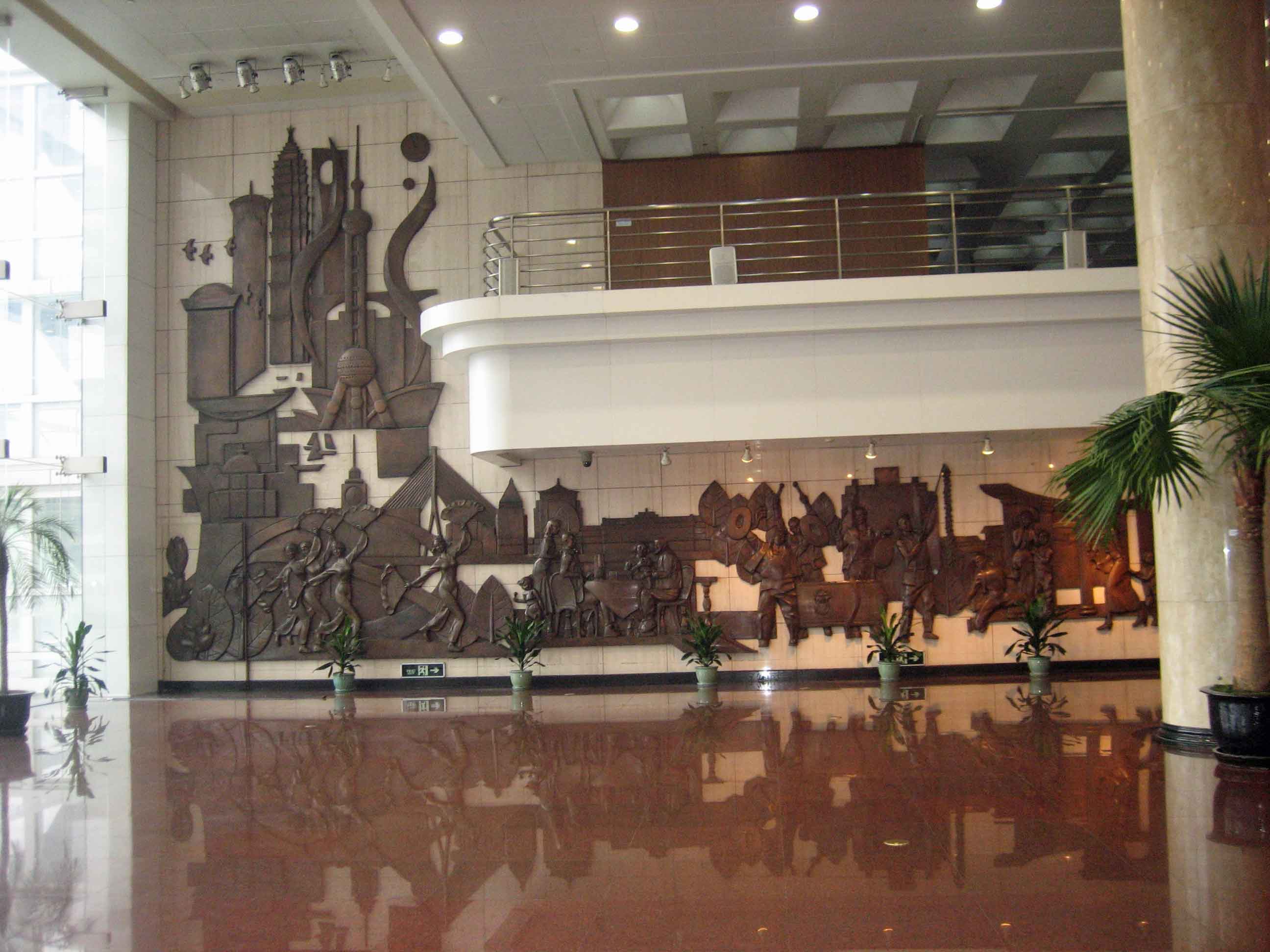 Visit: Shanghai Urban Planning Exhibition Center
Address: 100 People's Avenue, Shanghai  
Opening hours:
9am-5pm Tue-Thu (last entry 4pm), 9am-6pm Fri-Sun (last entry 5pm), Closed Mondays
Admission: 30RMB/adults, 15RMB/Students
---
Related Posts: