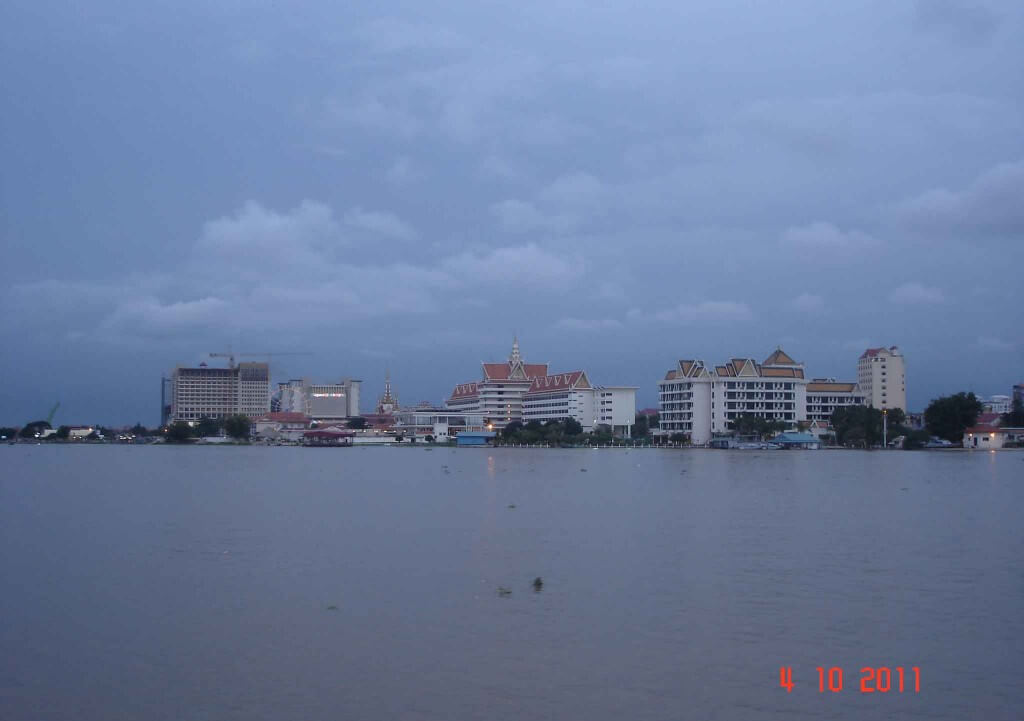 A Mekong Cruise
On our small group tour with Wendy Wu we enjoyed an evening Mekong Cruise on the mighty Mekong River.  "Paris Le Mekong"  was the name of our Mekong cruise boat. The Mekong river was wide and fast flowing, a huge river, brown and muddy, with much floating debris. The Mekong River appeared full to overflowing at its banks.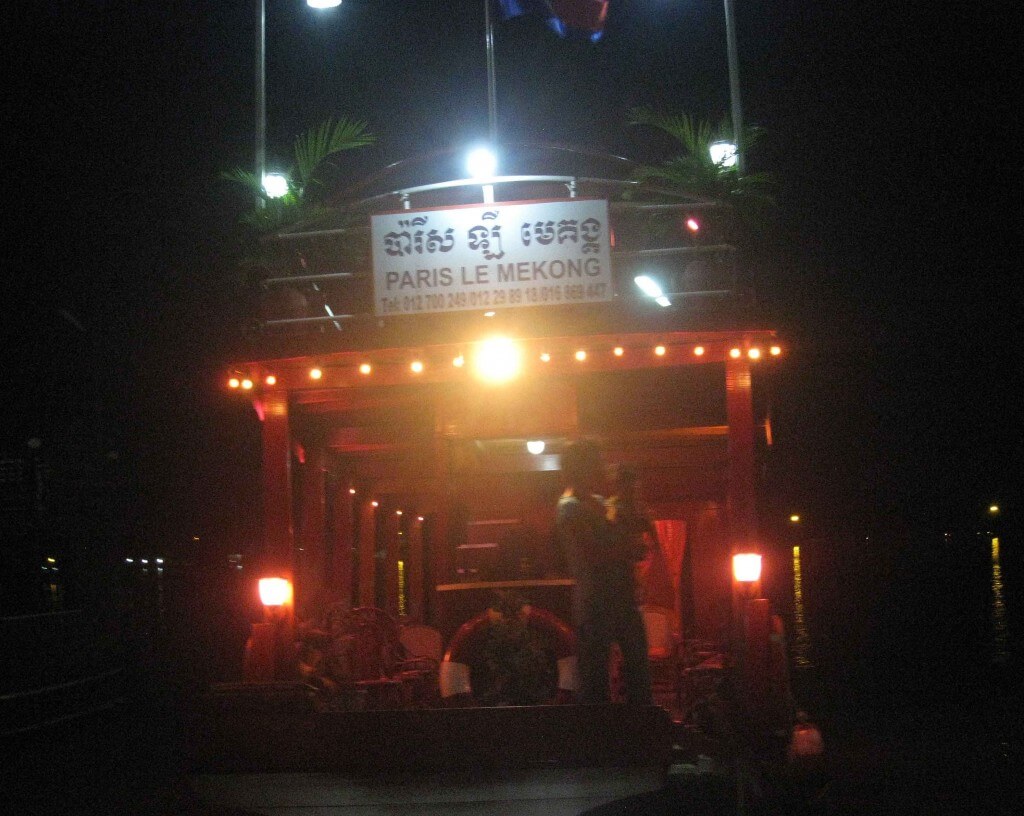 It had been a full day with enjoyable visits to the Royal Palace and National Museum. The afternoon visits to Toul Sleng prison and the Killing Fields were somewhat unsettling to say the least. A Mekong cruise was an ideal way to chill out, take in the sights of Phnom Penh city  from a different perspective, and reflect on all we had seen and learned today about Cambodia.
One of the things I appreciate about Wendy Wu Tours is that they are always planned well, and you get to sit back and relax  after a big day. Our first day on tour and we had seen so much of Phnom Penh.
Cruising on the Mekong was a pleasant experience, with cold drinks and snacks, a great view from the top deck, and so interesting to see the Royal Palace, Wat Ounalom, and Sisowath Quay from the river.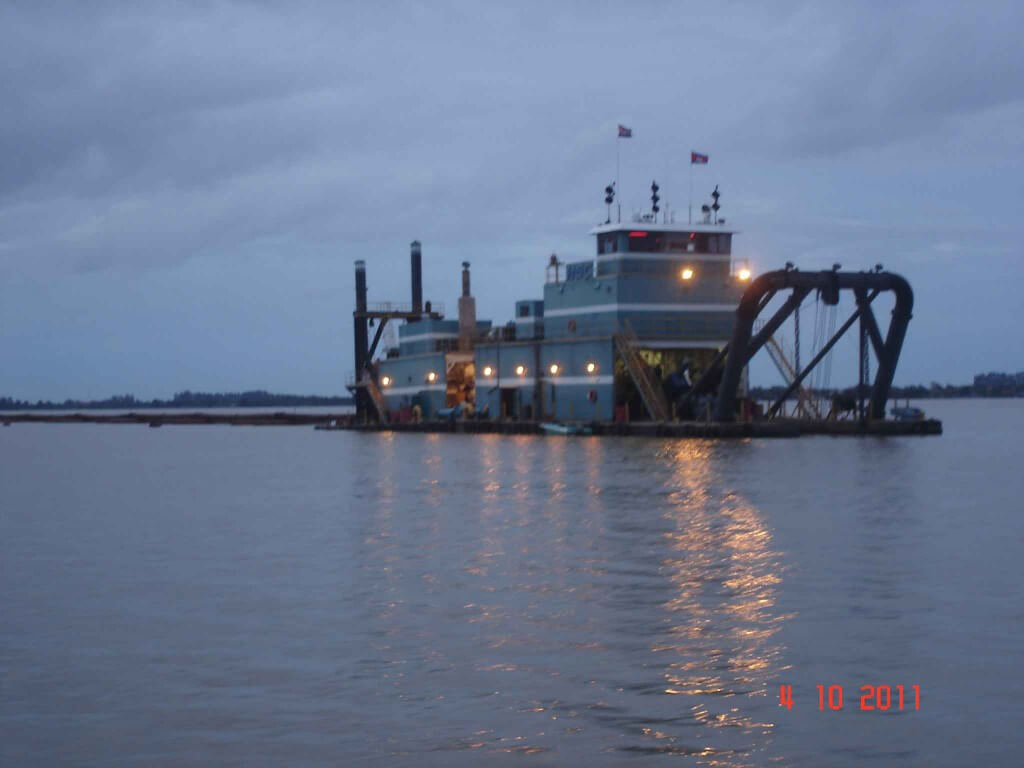 We passed a working dredge and many other boats plying the muddy waters of the Mekong. The Mekong cruise gave a wonderful view of Phnom Penh as dusk settled over this vibrant city and the night lights appeared on the shore.  Next, we had dinner to look forward at a traditional Cambodian Restaurant "Khmer Surin". Once again the food was delicious.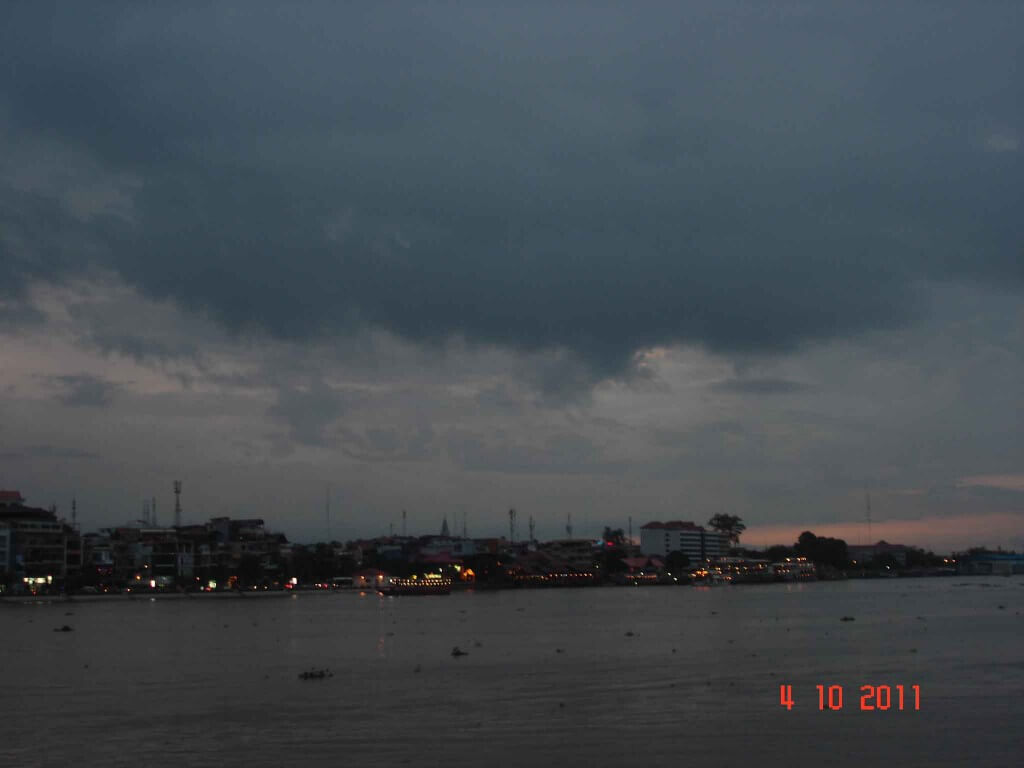 Next – Street scenes around Phnom Penh………
---
Related Posts: